| | |
| --- | --- |
| Products / Air Conditioners / LG Air Conditioners / Under Ceiling | |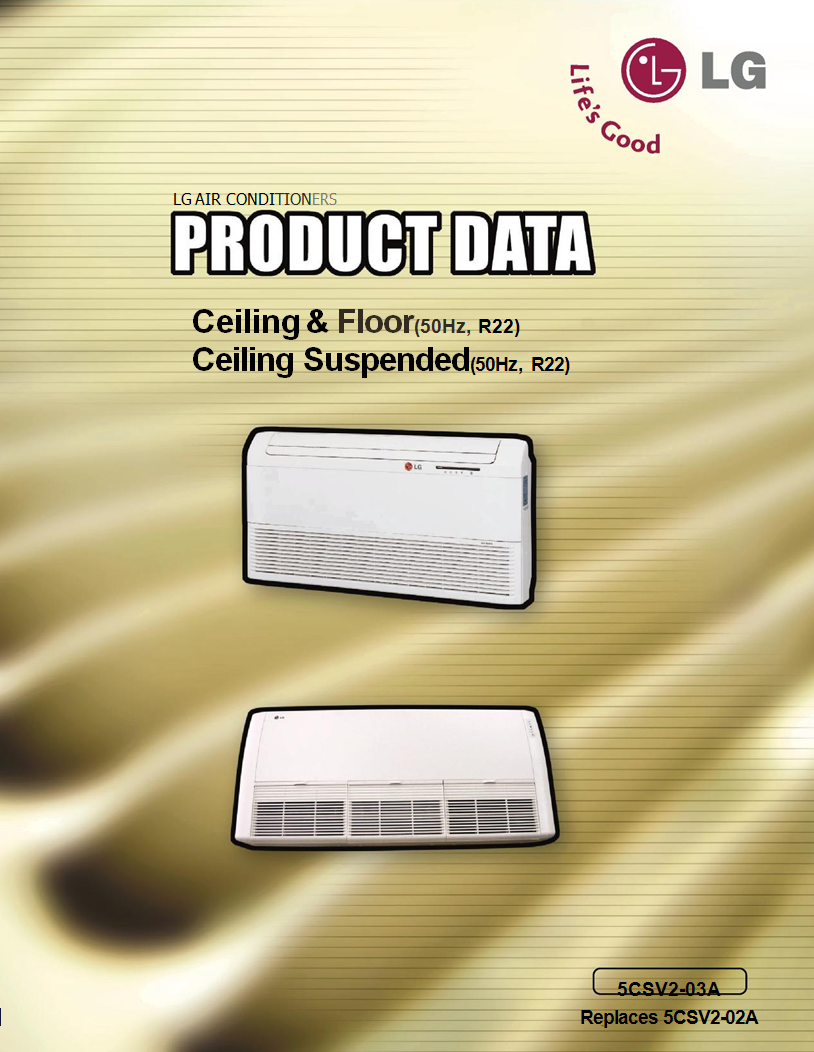 Features & benefits
Cooling, Heating & Fan Operation:
The LG Convertible air conditioners offer a cooling, heating & fan operation function. When in cooling mode, it cools the air with an operation range of 18-30°C. When in heating mode, the air gets heated with an operation range of 16-30°C. In the fan operation mode, only the indoor fan will run at the selected speed, the outdoor fan & compressor will be off.
Auto Restart Operation:
If there is an electricity failure the system shuts off automatically.. After the power is resumes, the unit will start in the same set conditions prior to the power failure. The condition memorized is the on / off condition, operating mode (cooling/heating), set temperature & fan speed.
Hot Start Function:
When the unit is started in heating mode, it will prevent cold air being blown from the unit. It starts the indoor fan only after the indoor unit pipe temperature reaches a preset value(28°C). When the indoor unit pipe temperature has reached 28°C, then the indoor fan runs for 1 minute at a low speed & after that at the set fan speed.
Wireless Remote Control: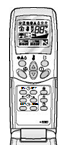 User friendly & provides ease of control.
Time Delay Safety Function:
This safety device delays restarting of the compressor by 3 minutes thereby preventing any form of damage to the compressor .
Low Ambient Control:
If the outdoor temperature drops below a certain temperature, liquid getting to the back to the compressor is halted by reducing the speed of the outdoor fan. It can prevent frosting of evaporator & keep the cooling operation on.
Energy Saving Gold Fin :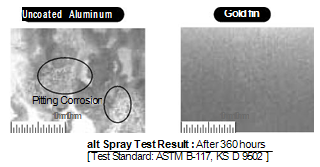 Heat Exchanger fins are coated with hydrophilic & anticorrosive layers. This prevents the corrosion of heat exchangers. Fins remains as new even after a long time in operation & maintain their efficiency.
It also saves maintenance & power cost.