Features & benefits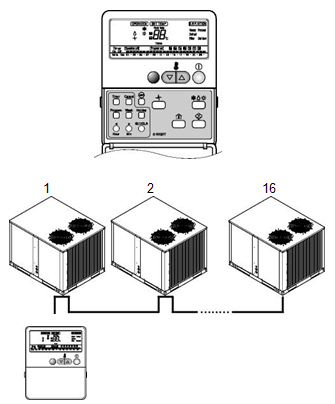 LCD Wired Remote Control:
It can control all the functions of the unit. You can check/set temperature, change operation mode, set timer, holiday & also diagnose the error of the unit. It also has the option of weekly program.

Group Control:

- It enables to control up to 16 units with the help of one wired Remote Controller. All units will follow same setting of temperature & other sub functions.

Two Thermistor Control(Return Air Control):(Accessory)

- There may be a significant difference between the return air temperature in the duct and the room temperaČture. Return air sensing tempeaturee is designed to control temperature more accurately by applying additionČal thermistor which senses the return air temperature inside the duct specially. After selecting the duct thermistor, which is connected to the main PCB, the room temperature measurement by LCD wired remote control thermistor is neglected. It helps to control the room temperature more accurate-ly.(Thermistor is a field-installed accessory)

Time Delay Safety Function:

- It delays restarting of the compressor by three minutes preventing damage to the compressor.




Central Control :(Accessory)

- It enables to control 16 x 8=128 units with the help of 8 controllers. All units can be put on/off from one Central Room. For setting temperature, fan speed and other sub functions, access the LCD wired remote controller of each unit.

Zone Control:(Accessory)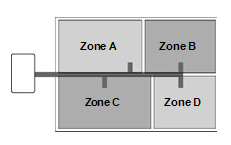 - It controls the temperature of each zone. Opening or closing of the damper is controlled by sensing the temperature of each zone. In the cooling mode, if the temperature of a particular zone is lower than set temperature then the damper is closed. On the other hand, if the temperature of a particular zone is higher then the set temperature damper is open to provide cooling to the zone & vice versa in the heating mode.

Wireless Remote Control:(Accessory)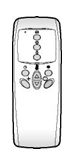 - It provides ease of control.

Electric Heater:(Accessory)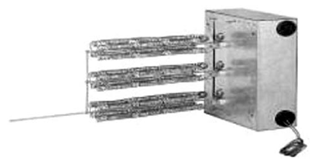 - Electric Heater can be used to provide heat in addi-tion to cycle heat. It also provides quick heating. It can also work as a stand alone heater with only fan operation.

Electronic Thermostat : (Accessory)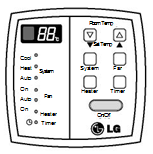 - It provides on/off timer up to 8 hours. Also self-diagnose the problem.

Energy Saving Gold Fin: (Optional)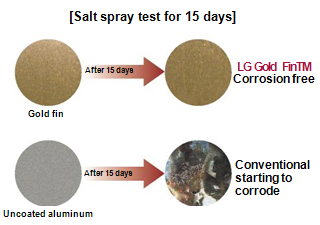 - Single Package Heat Exchanger fins are coated with anticorrosive & hydrophilic layers. It prevents the corrosion of heat exchanger. Fins remain as new even after long time of operation and main-tains efficiency of heat exchanger constant. It also saves Power & Maintenance Cost.